Monday, 4-July-2022
Posted by longgo at 07:25:15 in Cars
EN
In that topic will present to you some solution to a case, which some of you may drop on. The AUX port just snap.
One option is to replace only the port (in my case), or just the whole board. In AliExpress that cost about 15e / 18$ , but despite what plan is , here is how you remove all plastics so you can reach the clips, which keep the port holder.
Before I start, let me point out, that the car in the topic was with automatic gearbox. For sure, the manual is similar, only the gear stock stuff is bit different.
- remove the upper frame. I start with small plastic "crowbar" from the side of the hand break. All was clips:
- with proper grip, just rotate anti clock direction the cup below the stick. Then remove the screw and you can remove it.
It is easy don if you put on position N :
- few screws to go:
- one clip unlocked :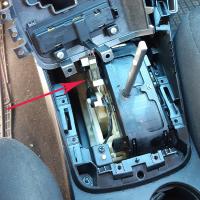 - so now you can pull the low frame out: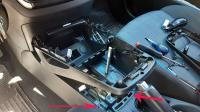 - next you unplug the 12V port, and the USB AUX module:
- and you get the board
Next are simple steps, so you can figure out easy what to do. And here are few more shots: